Yeah, so… I've been terrible at keeping this blog updated. I'll be posting my monthly wrap-ups here until I'm caught up. There are short mini-reviews here, but click on the book title for my full Goodreads review!
The above photo is misleading, I actually read a whole 8 books this month, which was wild!! I think my favorites were The Kiss Quotient and Verity.
---

The Kiss Quotient by Helen Hoang
⭐️⭐️⭐️⭐️⭐️/5
This book is responsible for all the romance I've been reading this year. So good, and surprisingly steamy. But! It wasn't all about the sex. Stella and Michael were both so well developed, and I fell in love with them and their relationship.
Verity by Colleen Hoover
⭐️⭐️⭐️⭐️⭐️/5
Instagram made me do it, and my expectations were met. This is one fucked up book. I don't know how CoHo came up with this shit, but like, is she ok??
This one got to me, I was so creeped out reading this at night and highly recommend to all my thriller-loving friends.
Harry Potter and the Chamber of Secrets by J. K. Rowling
(on audio)
⭐️⭐️⭐️⭐️/5
Honestly, this might be my favorite HP book?? But I feel like it always gets overlooked and underrated! On a superficial note, I loved all the snake imagery!
Galatea by Madeline Miller
⭐️⭐️⭐️⭐️/5
Another feminist retelling of a very minor story in Greek mythology. Despite being a book that took a whopping 30 minutes to read, I still connected with Galatea and her plight. There was so much character development in so few pages, and it worked so well! Recommended for fans of Madeline Miller's Circe!
The Au Pair by Emma Rous
⭐️⭐️⭐️⭐️/5
Ohh, I couldn't put this one down. Not a read in one sitting, heart racing kind of thriller, but the kind of descriptive mystery that keeps you up all night reading because you just have to know how the story ends.
And thank you to Netgalley and Berkley Publishing for the ARC!
Harry Potter and the Prisoner of Azkaban by J. K. Rowling
(on audio)
⭐️⭐️⭐️⭐️/5
For some reason, when I look back at reading the HP books as a kid, I always consider this one my least favorite. I love the introduction of Lupin and Sirius. I also liked that the main villain wasn't directly Voldemort!
The Silent Patient by Alex Michaelides
⭐️⭐️⭐️/5
My BOTM for January! I've been getting better at reading my BOTMs the month they come in. This one seems to be LOVED, but I thought it was just ok. I hated the main character, Theo, and couldn't stand to be in his head. If there were more insight into Alicia, I would have liked this a lot better.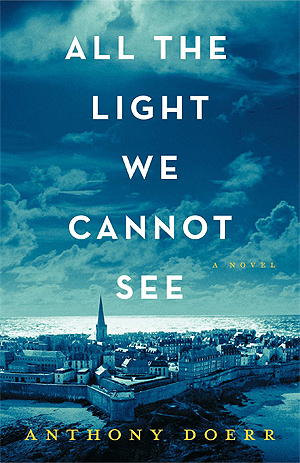 All the Light We Cannot See by Anthony Doerr
⭐️/5
Christ, no. I skimmed the last 30% of this book. Short chapters usually make a book go by FASTER, but for some reason, they slowed this one down for me. The only reason I finished this was because of a buddy read, but no one in my buddy read seemed to be a fan of it, either.