Friendly reminder that I keep these mini-reviews here on the blog pretty short, so click on the book title for my full Goodreads review!
Yo wtf I read 11 books this month, who am I?!? I'm at 39/50 for the year, and I read 40 books for the entirety of 2018. Wut. LOTS of great books, I'd recommend all of my 4- and 5-star reads… but I think my absolute favorite was NOS4A2! And I also crossed a few off my unread BOTM challenge.
Also, is this not the thickest bookstack I've ever had or what?
---
NOS4A2 by Joe Hill
⭐️⭐️⭐️⭐️⭐️/5
I didn't realize a horror novel could also make me feel so good? This book is bananas, and weird, and kinda gross, but I LOVED IT.
The Grownup by Gillian Flynn
⭐️⭐️⭐️⭐️⭐️/5
Gillian Flynn is a queen and I will read anything she comes up with. This short story (the audio is only 1 hour long) is equal parts creepy, ghost story, and wtfuckery we come to know and love from Flynn.
The Dreamers by Karen Thompson Walker
⭐️⭐️⭐️⭐️💫/5
I've been reading more fantasy this year, but this has been my first foray into science fiction. The writing style isn't what I tend to love in my books, either, so color me surprised that I actually really enjoyed this one???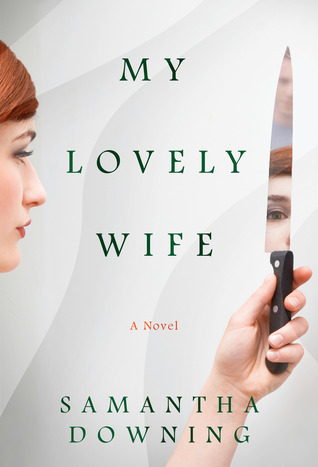 My Lovely Wife by Samantha Downing
⭐️⭐️⭐️⭐️💫/5
I read this book at night until my eyes would not physically stay open anymore. It was so good. The story twists and turns until the very last sentence, and even after reading it and discussing it with my buddy read, I still don't know what really happened.
The Bride Test by Helen Hoang
⭐️⭐️⭐️⭐️/5
I fell in love with Stella and Michael from Helen Hoang's The Kiss Quotient, and was so excited for the next book in the series. There was more romance and less steam, and I found myself growing a little frustrated with Khai, but I loved the story overall. The author's note in this is not to be missed!
Necessary People by Anna Pitoniak
⭐️⭐️⭐️⭐️/5
A last-minute addition to my May books, and another time I finished my BOTM in the month I picked it! It's not really an action thriller, more of a suspense? But I loved the exploration of Violet and Stella's relationship, as it is all too familiar for a female friendship to be based in competition.
Becoming by Michelle Obama
(on audio)
⭐️⭐️⭐️⭐️/5
This audio was on the longer side for me (19 hours), but I definitely enjoyed this book more than if I had just been reading the hardcover. I loved learning about Michelle's past, her childhood and growing up in Chicago, and her eventual return to Chicago where she met Barack. The book kind of lost steam towards the end (post-presidency, weirdly enough), but I still loved this book nonetheless.
Beyond the Point by Claire Gibson
⭐️⭐️⭐️💫/5
For being such a long book, it was very easily readable and the pages just flew by. I loved reading the alternate perspectives of Dani, Hannah, and Avery and their relationships and how they changed throughout the years. There was a lot of Jesus which got a big heavy-handed, but otherwise, I really enjoyed this book.
The Silence of the Girls by Pat Barker
⭐️⭐️⭐️/5
I love Greek mythology (Circe by Madeline Miller was one of my favorite books of 2018), but I have never read the Iliad or the Odyssey. I enjoyed the story, but if I was already familiar with the Iliad, I don't think I would have enjoyed it as much. The girls (it was one girl, honestly) took a backseat to Achilles and Patroclus, in their own book!
I'm Fine and Neither Are You by Camille Pagán
⭐️⭐️💫/5
Penelope, our main narrator, was aaaaannoying as fuck. I couldn't relate to her at all. Her unhappiness seemed like a product of her own inaction, and I am just so completely opposite in my own personality, I couldn't understand her. I think this book covered important topics, and the writing style was easy, but I'm just not in a place to relate to the main character.
All Your Perfects by Colleen Hoover
⭐️⭐️/5
Most of my problems with this are similar to how I felt about Penelope (see: above), except Quinn was the worst. She was so whiny and engulfed in her own depression and her husband, who was portrayed as a good guy, seemed more than willing to help her if she would just open up to him. The ending was not cute, it was frustrating as fuck. The whole book was frustrating. I don't know how this is rated so high on Goodreads. Really.